The Chinese company Xiaomi continues its expansion into the world market, offering smartphones with one of the best price / quality ratios. And now in Russia started selling a budget new product from Xiaomi Redmi S2. In the modern lineup of the smartphone line Mi, it becomes increasingly difficult to understand which segment the gadget belongs to. Judging by the "Redmi" in the name of this budget, "S" also means that it is the Selfie Series (including a good main camera). Review Xiaomi Redmi S2 3 / 32 GB will help you understand what's new?
Main Features of Xiaomi Redmi S2
Size: 77.26 x 160.73 x 8.1 mm;
The weight: 170;
SoC: Qualcomm Snapdragon 625 MSM8953;
Processor: ARM Cortex-A53, 2000 MHz;
Number of Cores: 8;
Graphics Processor: Qualcomm Adreno 506, 650 MHz;
RAM: 3 GB, 4 GB, 933 MHz;
Built-in Memory: 32 GB, 64 GB;
Memory card support: Yes (microSD, microSDHC, microSDXC);
Screen: 5.99 in, IPS, 720 x 1440 pixels, 24 bits;
Battery: 3080 mAh, Li-polymer (Lithium polymer);
Operating system: MIUI V9.5 (Android 8.1 Oreo);
Camera: double on 12 MP + 5 MP;
Front-camera: 16 MP;
WiFi: b, g, n, Wi-Fi Hotspot, Wi-Fi Direct, Wi-Fi Display;
USB: 2.0, Micro USB;
Bluetooth: 4.2;
Navigation: GPS, A-GPS, GLONASS, BeiDou.
Design
The smartphone is delivered in a solid white cardboard box with an orange lid.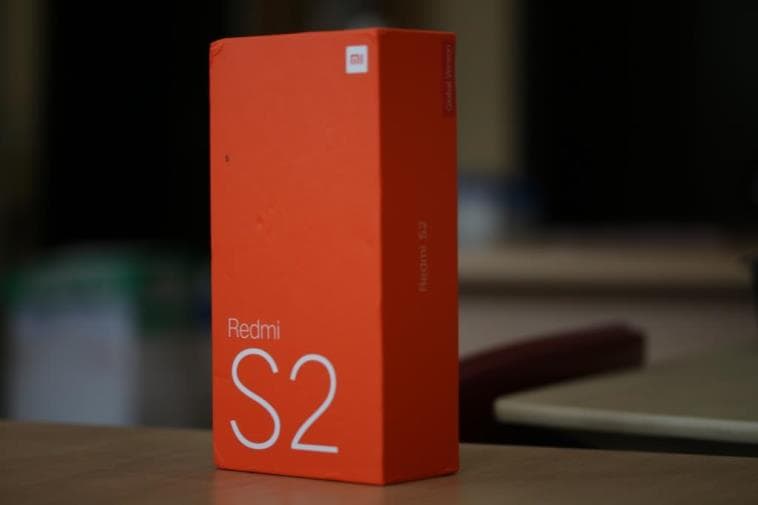 In addition to the smartphone in the box, you will find a branded silicone case, a clip for removing the SIM card tray, a USB cable and a charger for 2 A with a euro plug (Global Version prerogative).
Picking up a smartphone appears some kind of disappointment. The case is made of plastic. It is completely unclear what prevented Xiaomi from pushing the gadget into the metal case. In the hand is comfortable, the thickness is felt as average (the same Mi A1 is felt thinner). The assembly is monolithic. Nothing creaks.
On the front panel is located 5,99 inch screen, above which there are self-cameras, a speaker and a set of sensors.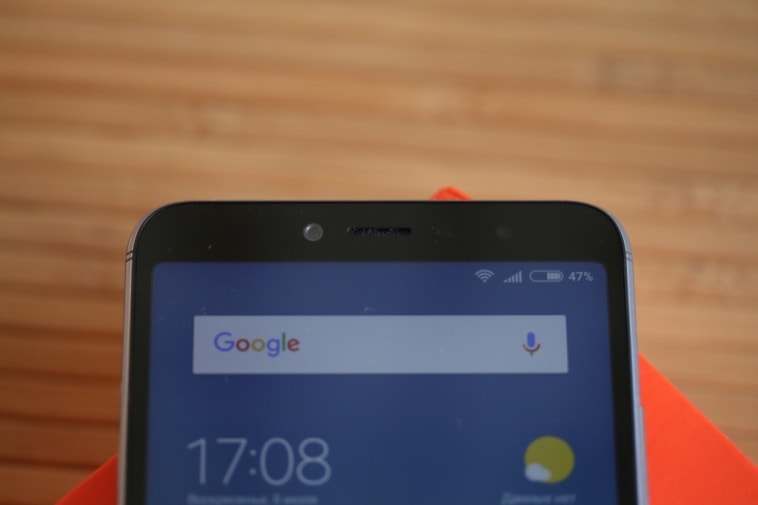 At the bottom of the screen there are the onscreen buttons "Menu", "Home" and "Back". I do not like this decision, because sometimes when I type the text the "Home" button is touched, but this is the trend.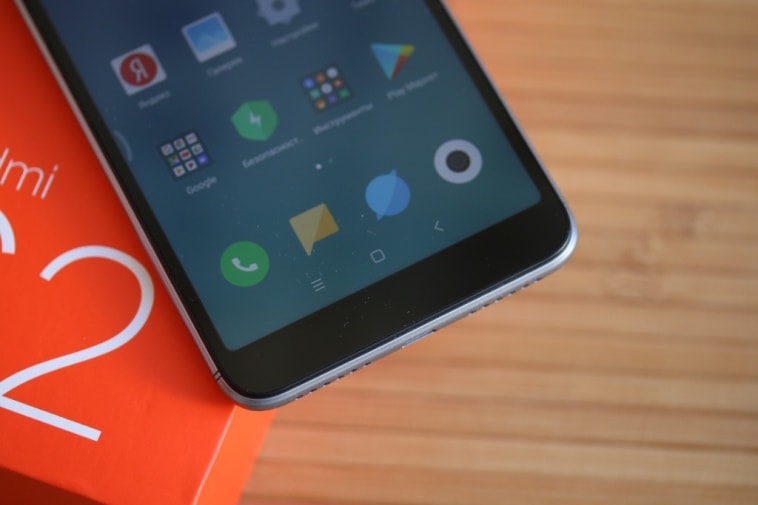 On the rear panel there are dual camera lenses that rise above the case for a couple of millimeters, and a fingerprint scanner located on the same spot as on the Redmi 5 Plus and Redmi Note 5.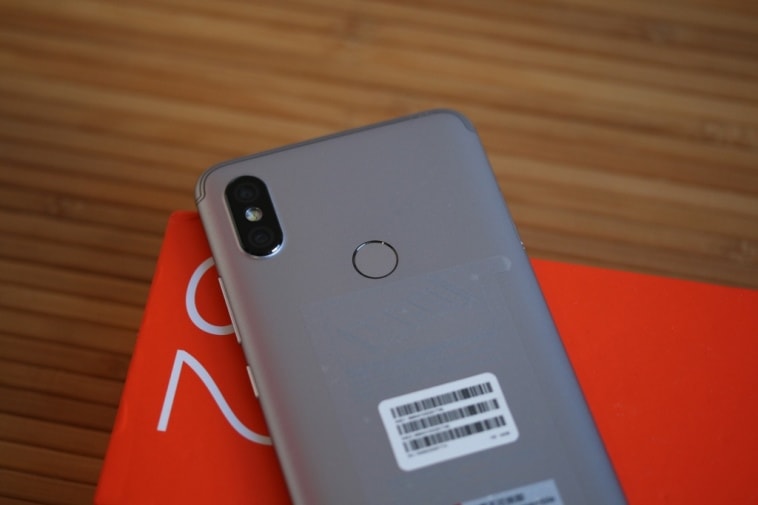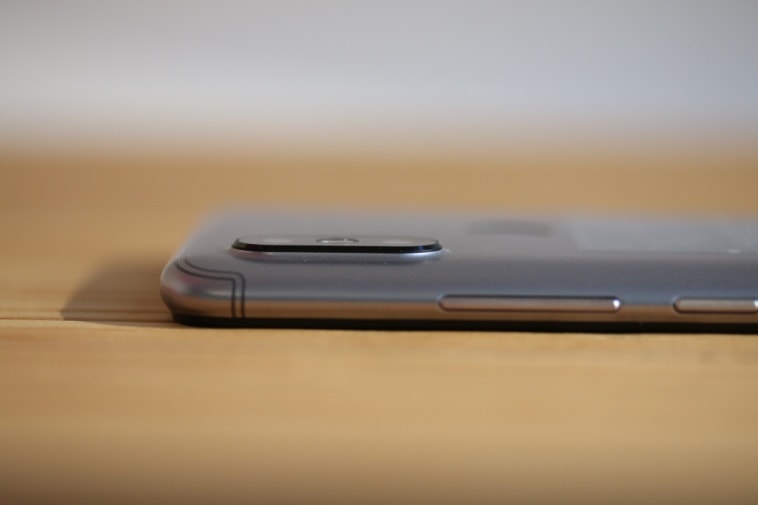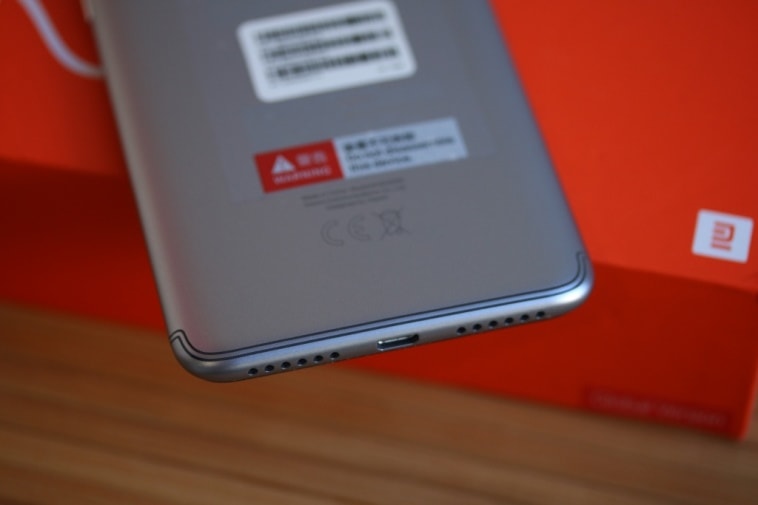 On the lower edge there is a micro-USB connector, which in 2018 grieves me, and the slot of the ringing speaker, which of course is one.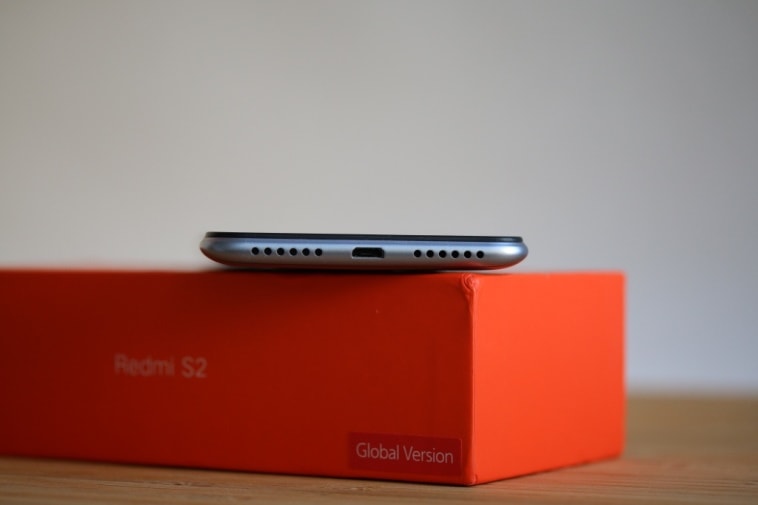 On the top side is an 3,5 mm headphone jack, an infrared port and a microphone for noise reduction.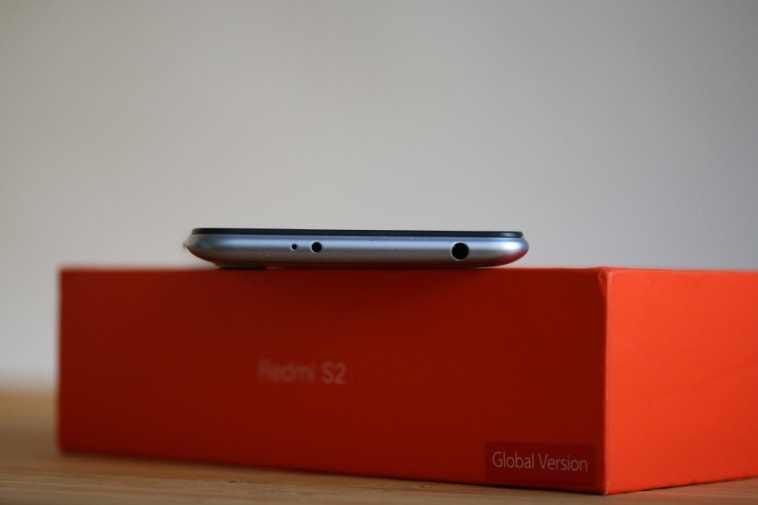 On the left side is a tray for two SIM cards and a memory card.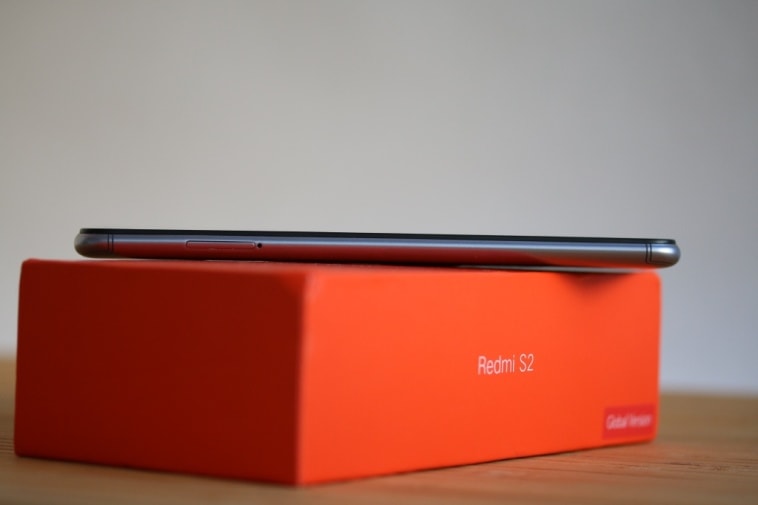 Finally, the tray is not combined - you can use two SIM cards and a memory card at the same time.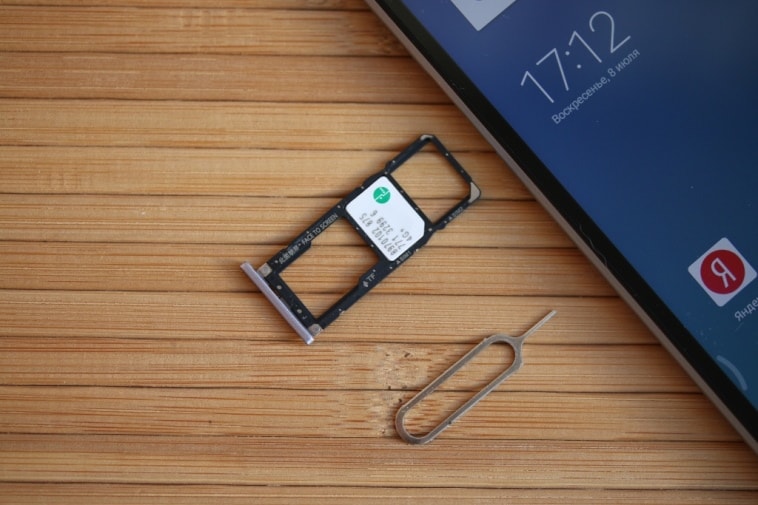 On the right side of the device is a volume rocker and a lock / unlock button.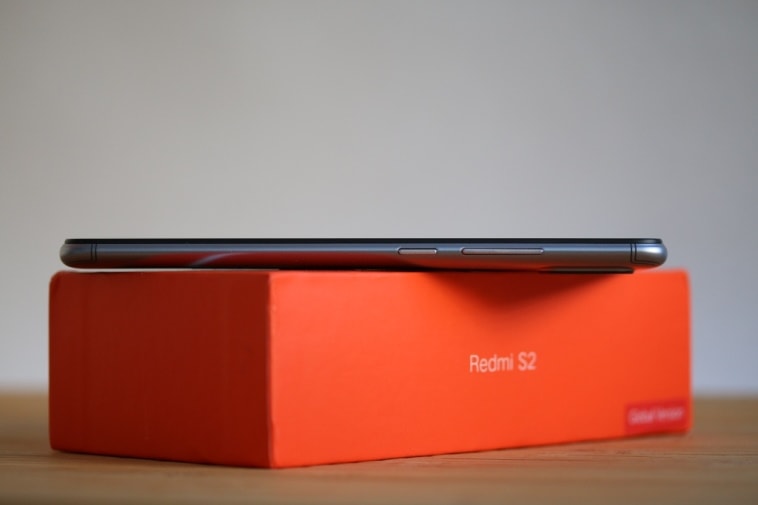 Screen
Screen Xiaomi Redmi S2 32gb has the following characteristics:
type: IPS;
diagonal: 5,99 in. (15,21 cm);
width: 2,68 in. (6,8 cm);
height: 5,36 in. (6,8 cm);
aspect ratio: 18: 9 (2: 1);
разрешение: 720 x 1440;
pixel density: 267 ppi;
color depth: 24 bits, 16777216 colors;
area occupied by the screen: 74,8%;
other characteristics: capacitive, multitouch, LTPS (Low Temperature PolySilicon), 1000: 1 contrast ratio, 450 cd / m², 70.8% NTSC.
"Experienced" immediately hooked to the relatively low resolution of the 6-inch smartphone. I hasten to reassure, but who would not say anything, the pixels are not visible under normal use and the resolution is more than sufficient.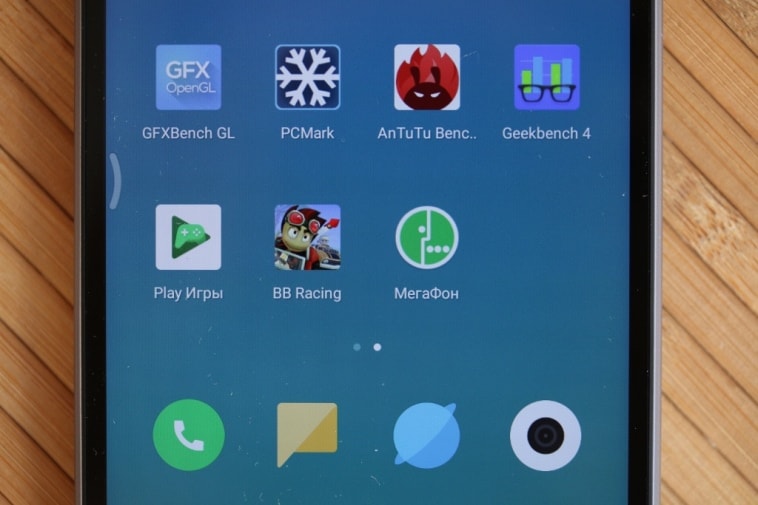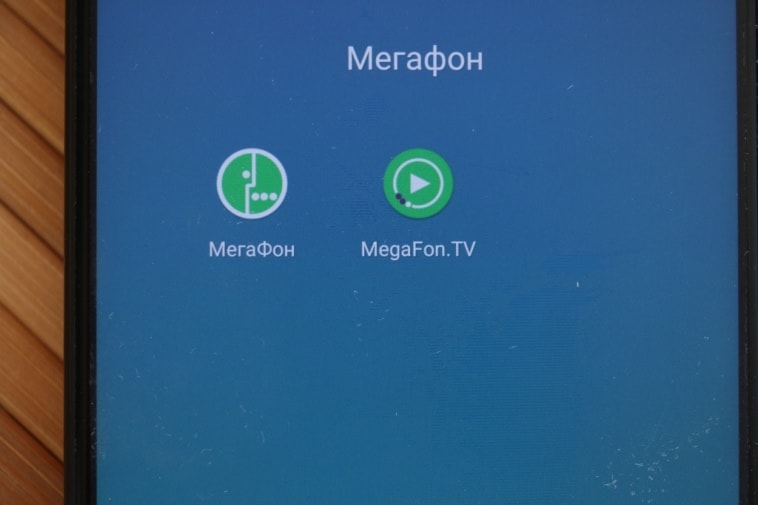 What really annoys the HD resolution, so it's a bigger font with an equal size of the text. Even if you reduce the font size from S to XS, the font remains larger than the S font size on the Redmi 5 Plus.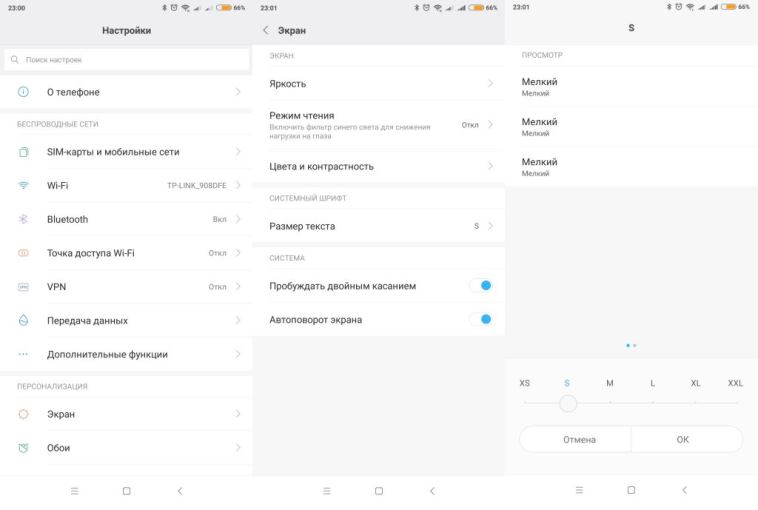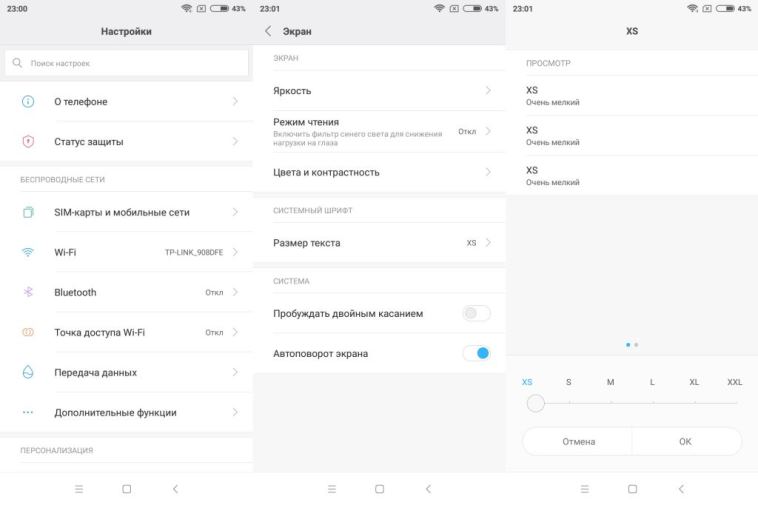 The second drawback, the relatively low coverage of the color space (NTSC) - 70,8%. For comparison, Redmi Note 5 has NTSC 84%, and Xiaomi Black Shark - as many as 95%. Why is the image of the gadget under consideration less saturated and juicy than the Redmi Note 5 and significantly worse than Black Shark. But this is noticeable, only when comparing smartphones to live. The screen itself is good and will appeal to the overwhelming majority. Regardless of the viewing angle, there is no color distortion. I liked the oleophobic coating.
Performance
Гаджет работа под управлением MIUI V9.5 (Android 8.1 Oreo). Нет никаких сомнений, что Xiaomi Redmi S2 получит MIUI V10. Сердцем устройства выступает хорошо знакомый 8 ядерный процессор Qualcomm Snapdragon 625. Объем оперативной памяти зависит от версии, младшая имеет 3 ГБ (и 32 ГБ встроенной), старшая XCHARX 4 ГБ (и 64 ГБ встроенной). Как по мне, версия Xiaomi Redmi S2 64gb (ГБ) особенно не нужна, хотя и 1 ГБ оперативки лишним не будет. Данный обзор Xiaomi Redmi S2 32gb (32 ГБ)Б, младшей модификации и очевидно наиболее популярной.
Testing Xiaomi Redmi S2 in AnTuTu
One of the most common Benchmarkets AnTuTu will open a series of synthetic tests.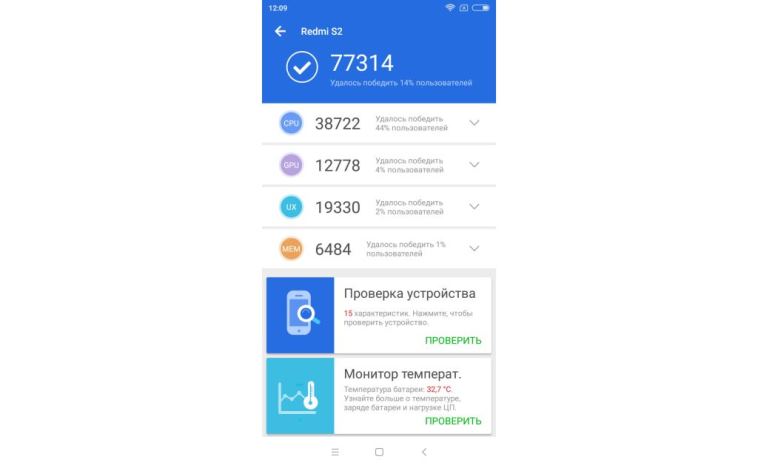 As a result of the test, the smartphone typed 77 314 points.
Testing Xiaomi Redmi S2 32 GB in GFXBench GL


Testing Xiaomi Redmi S2 32 GB in PCMark
According to the test results, the smartphone typed 4 914 ball.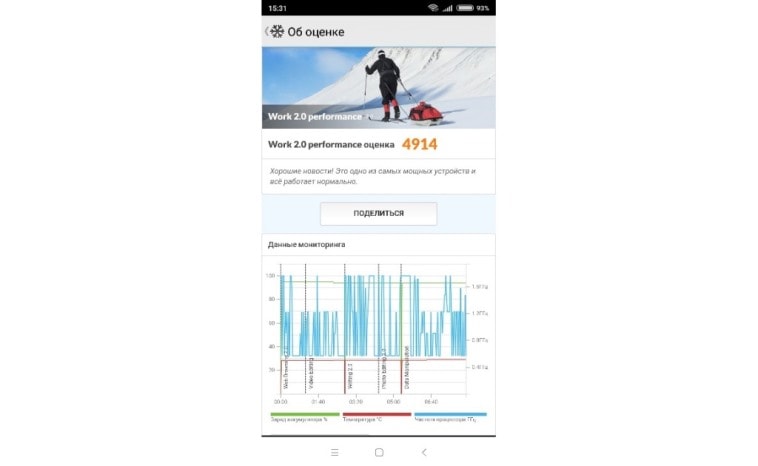 Game test Xiaomi Redmi S2
And the games are all expected for SD 625. The WoT settings are as follows: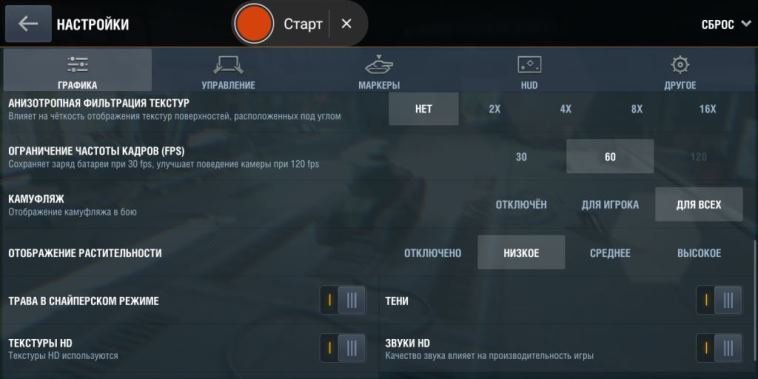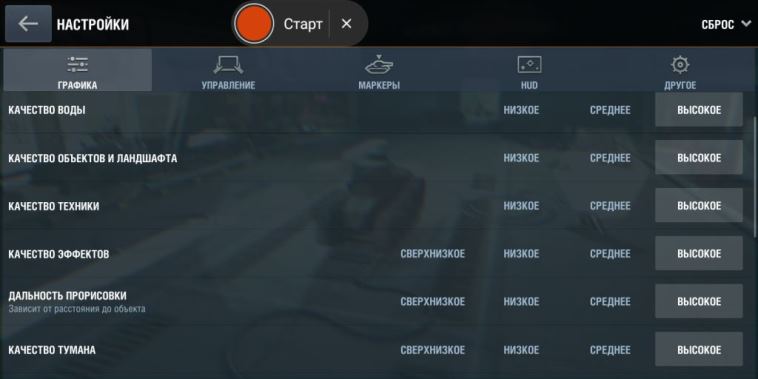 and the game itself:
In Modern Combat the graphics settings are not particularly. Or I did not find them ?!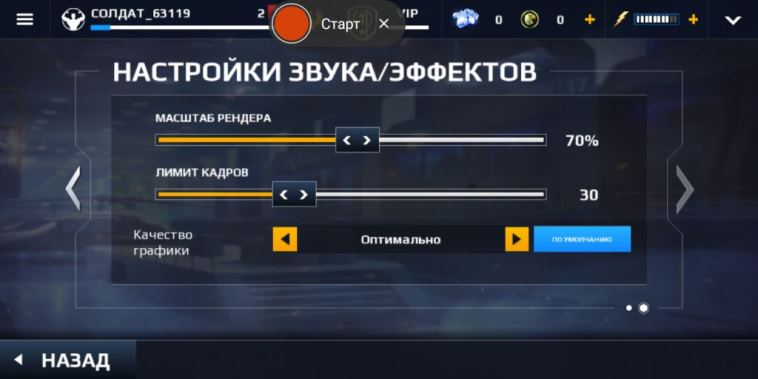 And the game itself:
Overview Xiaomi Redmi S2 gaming performance graphically showed what a gadget is capable of. Know more demanding games for the game? Write in the comments, and test them.
Тестируем камеру Xiaomi Redmi S2
Xiaomi Redmi S2 is positioned as a budget camera phone. In particular, AI support is stated for both cameras and technology in the front camera, which allows 4 pixels to be combined into one 2 μm size. But first things first.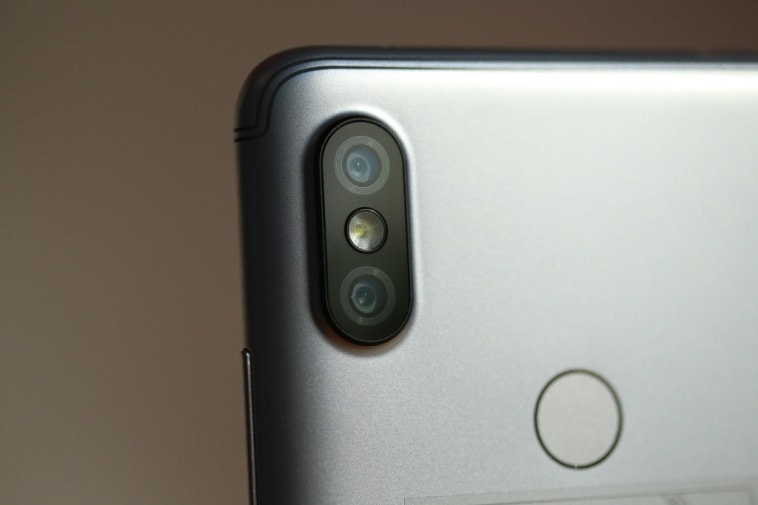 The characteristics of the main camera Xiaomi Redmi S2 are as follows:
sensor model: Sony IMX486 Exmor RS
sensor type: CMOS;
diaphragm: f / 2.2;
flash type: double LED
image resolution: 4000 x 3000 pixels or 12 MP;
video resolution: 1920 x 1080 pixels or 2.07 MP;
video - frame rate / frames per second: 30 frames / second;
sensor size: 1 / 2.9 in. (0,1379 square cm);
pixel size: 1,25 μm;
stabilization: digital;
secondary camera: 5 MP, sensor size 2,9 x 2,15 mm (0,0623 square cm), pixel size 1,12 μm, sensor model Samsung S5K5E8.
According to the idea of ​​PR people (judging from the positioning), the camera Xiaomi Redmi S2 32 GB should be at least no worse than the Redmi 5 Plus, but even in theory the area of ​​the main sensor of the review's hero is 0,1379 square cm, in Redmi 5 Plus - 5,11 x 3,84 or 0,1962 square cm, which means that the latter has a sensor almost more by 50% (the more the sensor, the more light it perceives, the most important thing for photography). However, the advantage is manifested only when shooting in low light conditions, during day shooting the Redmi S2 camera showed better than Redmi 5 Plus.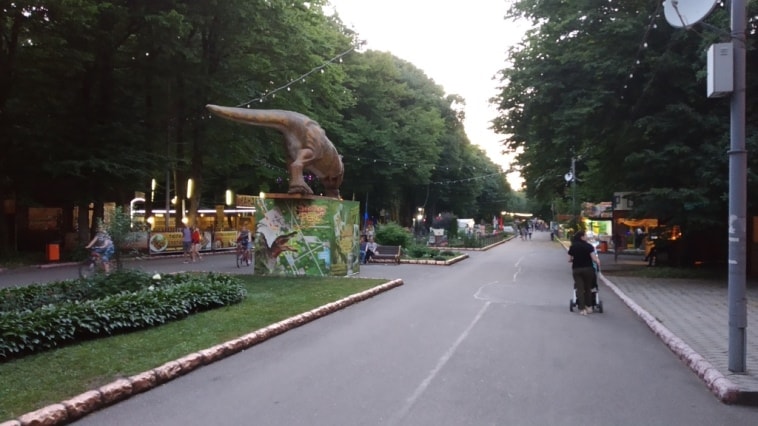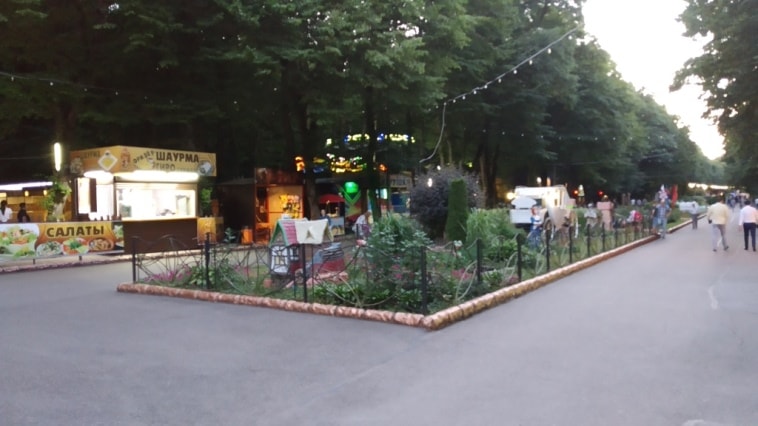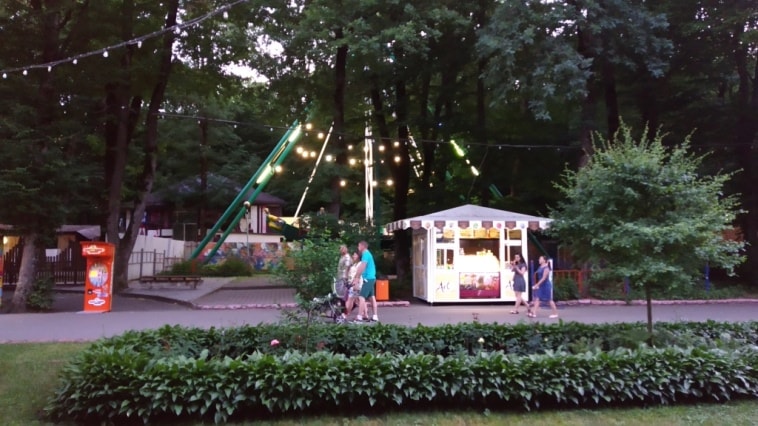 But as soon as the amount of light falls, the quality of the photo also falls: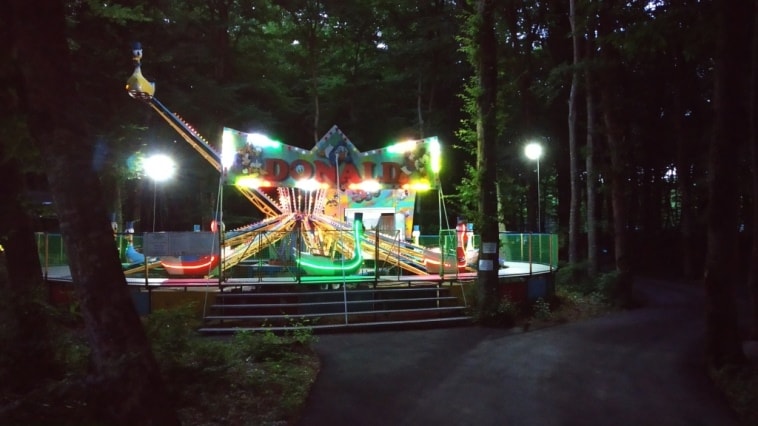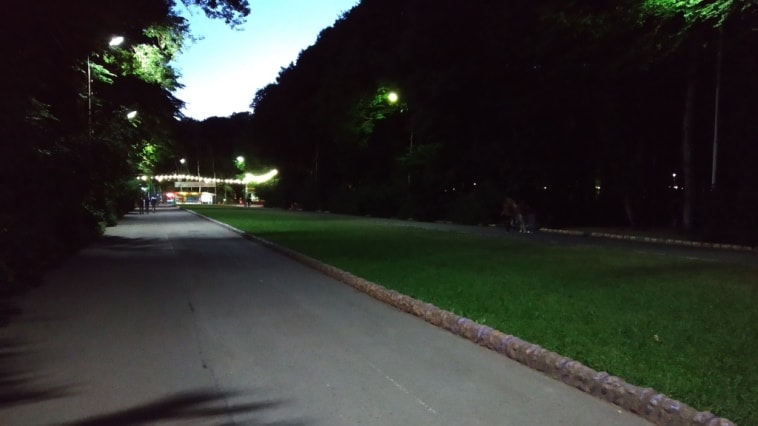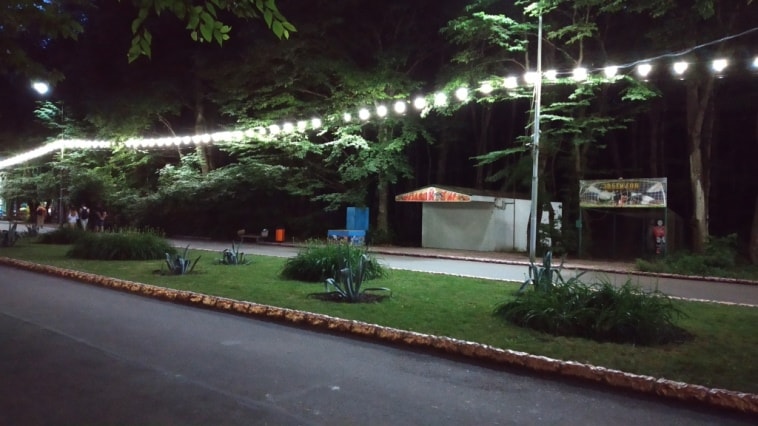 Больше фото и сравнение с камеры с Redmi 5 Plus смотрите at this link.
The front camera Xiaomi Redmi S2 32 GB has the following characteristics:
sensor model: Samsung S5K3P8SP;
sensor type: ISOCELL;
aperture: f / 2.0;
flash: yes, LED;
Image resolution: 4608 x 3456 pixels (15,93 MP);
video resolution: 1920 x 1080 pixels (2.07 MP);
sensor size: 1 / 3.1 in. (0,1290 square cm);
pixel size: 1 μm;
Features: AI to improve the image, in poor lighting, the pixels are combined into one, creating a pixel of 2 μm.
The front camera Redmi S2 has a larger sensor size than the Redmi 5 Plus (0,1290 square cm vs. 0,0658 square cm, respectively - more nearly 2 times) and equal to the luminosity of the lens. Practical tests confirm the superiority of the camera camera Redmi S2.
Обзор автономности Xiaomi Redmi S2
Xiaomi Redmi S2 32 GB is equipped with a battery for 3020 mAh, which is not much compared to Redmi 5 Plu and Redmi Note 5 with a battery on 4000 mAh. In theory, a less capacious battery should level the HD + screen. Let's check how long it takes to charge from 5% to 100% with a regular cable and a charger on 2A.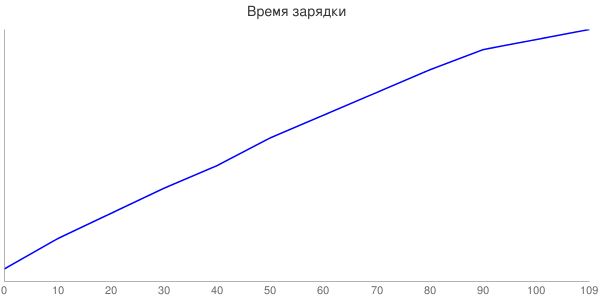 To fully charge from 5% to 100%, it took 109 minutes.
Viewing on-line video on WiFi with 50% brightness of the display and volume on 30% discharged for 1 hour battery at 8%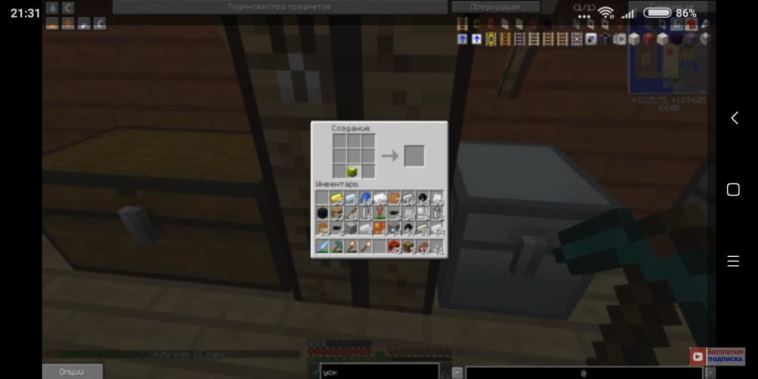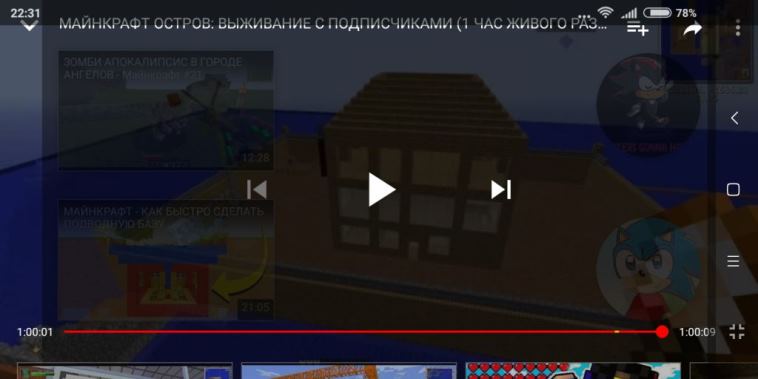 Accordingly, from 100% to 0%, the smartphone will be discharged in about 12,5 hours.
When testing in PCMark, the smartphone worked 9 hours 51 minute.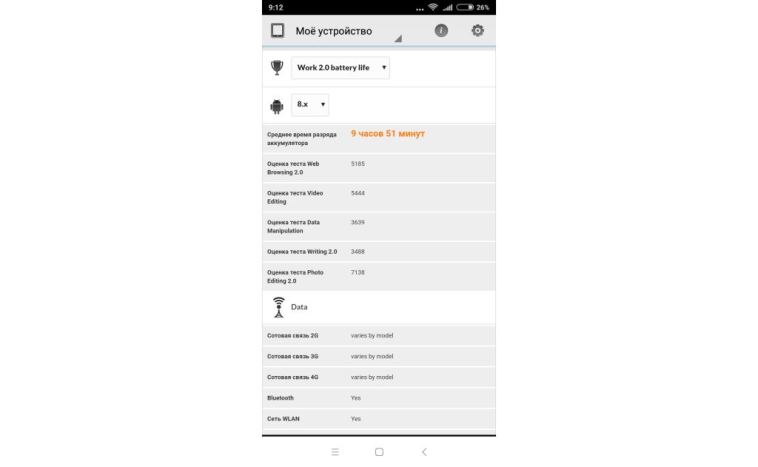 With my usage mode, the gadget quite often lived 2 days, but sometimes on the second day it was required to recharge in the middle of the day.
Other Functions
Preparing for the review of Xiaomi Redmi S 32gb, I passed with a gadget for almost a month. Using the device for its intended purpose - as a dialer, no problems arose: the interlocutor could hear me well, just like me him it. Bluetooth version 4.2 successfully connected with the GU of my car and with wireless headphones. With WiFi and GPS as well no problems, everything is perfect.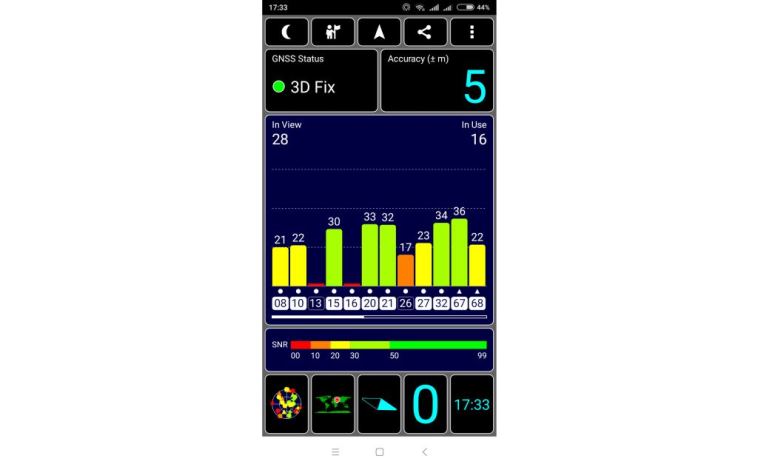 Заключение: Обзор Xiaomi Redmi S2 показал . . .
. . . что с одной стороны S2 имеет приятный дизайн, хорошее железо, неплохую основную камера, отличную фронтальную камеру, вменяемую цену. С другой XCHARX пластиковый корпус и низкое качество съемки при недостаточном уровне света расстраивают. Напишите в комментариях, вы бы купили Xiaomi Redmi S2 32gb или нет и почему!? Или если ты владелец Xiaomi Redmi S2 отзыв можешь оставить в комментариях.