In The Journal of Marketing Research published a curious work in which American psychologists came to the conclusion that after entering the market of new models, consumers tend to unconsciously get rid of old models in order to increase their importance in the eyes of society.
It's not a secret for anyone that the real life cycle of smartphones exceeds one year. However, this circumstance does not prevent smartphone manufacturers from releasing a new generation of gadgets annually.
Moreover, now there is a practice in which the updating of the line takes place after half a year.
And the practice of the annual release of new models adheres to Apple with its iPhone hit. In the US it is the most selling model and it is against it that scientists and marketers have tried to establish the motives of people to change smartphones every year.
The fate of old, but working devices is just as interesting. Past polls have shown that consumers are not skolnny refuse to use existing equipment only because of the announcement of a new generation. Researchers at the University of Michigan decided to clarify the situation. They studied the dynamics of reports about the loss of smartphones, which showed that before the presentation and after it the number of such messages decreased.
So, a few months after the release of the iPhone 5 in 2012, the number of such ads grew and peaked in the summer of 2013. However, the indicator soon fell: in September 2013, the company introduced the iPhone 5S smartphone to the public.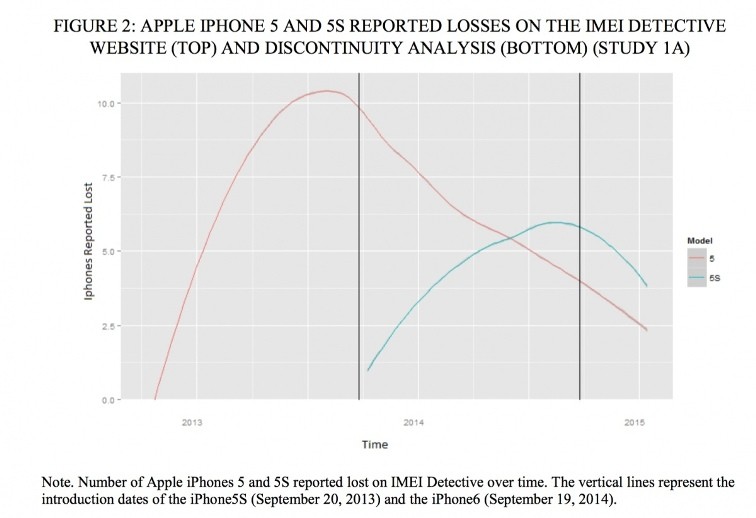 A similar situation was with the release of the 6 generation iPhone. The authors of the study concluded that consumers understand the lack of the need to purchase a new generation of gadget, but at the same time the unconscious seek to get the novelty discreetly getting rid of the old technology. So it is possible to grow into the eye of others, while justifying the need for updating the technique with objective grounds.
How often do you change smartphones?