One of the most popular social networks, Facebook, opened a pre-sale on the Portal. To our great regret, this is not a device for moving in space, but a gadget for video calls. A feature of the device is the presence of voice assistant on board. The first time to help users will be Alex, but in the future, the manufacturer promises to add an assistant from Google.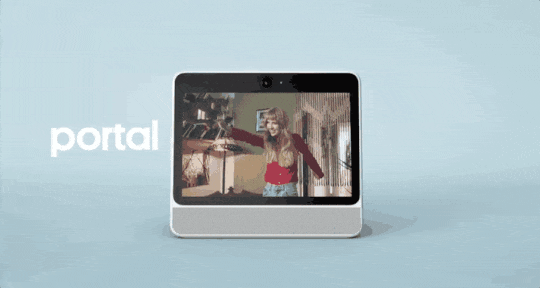 The device itself resembles a photo frame. To start the Portal, you must say the command "Hey, Portal!". As stated by Fitse-president of the new Rafa Camargo, the filling is "collected from scratch to ensure the maximum level of user protection."
The novelty does not have face recognition technology, but the Portal is equipped with 2D positioning technology, which tracks the location of use and follows it when moving. The device itself will not be able to save the records made, and the connection will be encrypted. But if this is not enough, the mechanical possibility of turning off the Portal's camera and microphone is provided. Moreover, the camera can be closed with a special plug.
The 10-inch version of the device is priced at 199 dollars (approximately 13 300 p. At the time of publication), the version with 15,6-inch screen - at 349 dollars (23 300 p. At the time of publication).