Popular benchmarking AnTuTu has published a rating of the most powerful smartphones on Android, compiled according to the results of testing by users. And now that month in a row, the leader of the rating remains Hiaomi Vlakk аhark (a review on this gadget can be read here), which averaged 293 009 balls.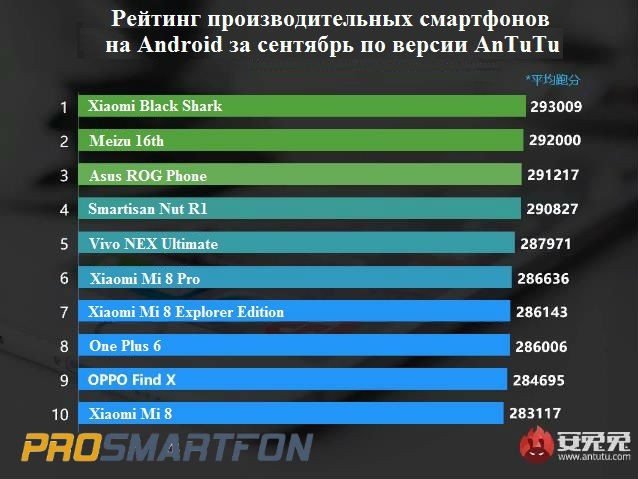 On the 2 site is located Meizu 16th (review read here) with the result 292 000 balls. Curiously, the Meizu 16th plus did not make it to the top due to the small number of tests.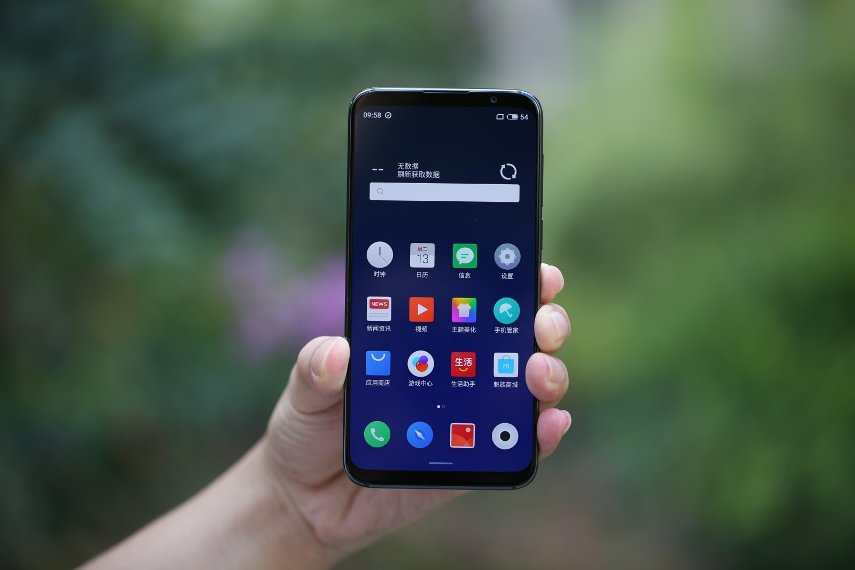 On the 3 site, the Asus ROG Phone is located with the result of 291 217 balls, which is somewhat disappointing.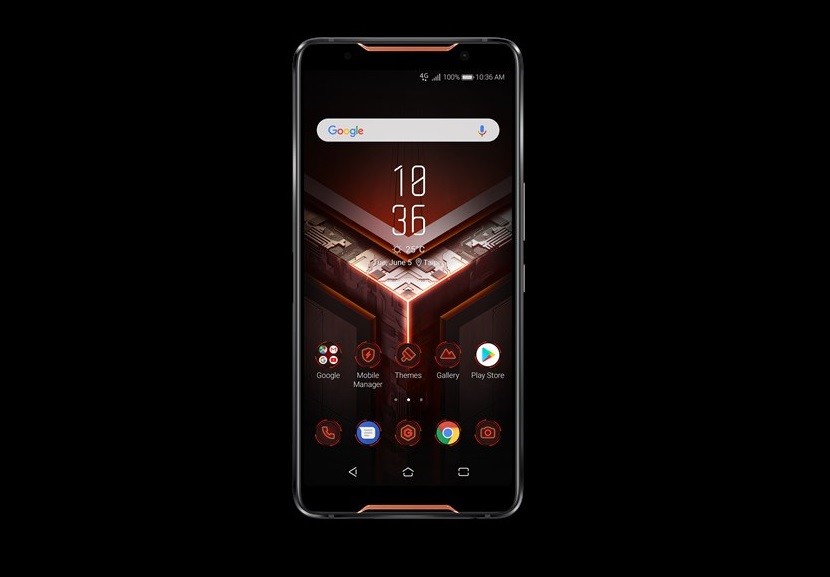 Further, respectively, are located:
4 place Smartisan Nut R1 - 290 827 balls;
5 place Vivo NEX Ultimate - 287971 balls;
6 place Xiaomi Mi 8 Pro (Screen Fingerprint Version) - 286636 balls;
7 place Xiaomi Mi 8 Explorer Edition - 286143 balls;
8 place One Plus 6 - 286 006 balls;
9 place OPPO Find X - 284695 balls;
10 place Xiaomi Mi 8 - 283117 balls.
In September, Xiaomi Mi8 received the greatest performance gain, increasing it by more than 10 000 balls. This is due to the release of MIUI 10, which accordingly revealed the performance of the flagship Snapdragon 845 processor.
September is likely to be the last month in which the Snapdragon 10 smartphones occupy the top 845 rankings. The new processor from Huawei Kirin 980 is gaining up to 310 000 balls, which means the new smartphone Huawei Mate 20 will press the leader of the top. Subscribe to our Zen channel PROSMARTFON and find out who will lead the ranking of the most productive smartphones in October.